Kathryn's post Week 1-Artist: George Brecht
George Brecht (1926-2008) was a chemist by trade, but a key member in early conceptual art and important member of Fluxus from 1962-1978. He is credited with being an early influencer in participatory art, mail art and other conceptual art. Much of his art deals with the everyday, the random and sounds (and repurposing sounds as music), taking notice of the everyday and appreciating it.
Quote: "There is perhaps nothing that is not musical. Perhaps there's no moment in life that's not musical…All instruments, musical or not, become instruments."
Example text multiples work:
Event Score-a set of simple instructions to complete tasks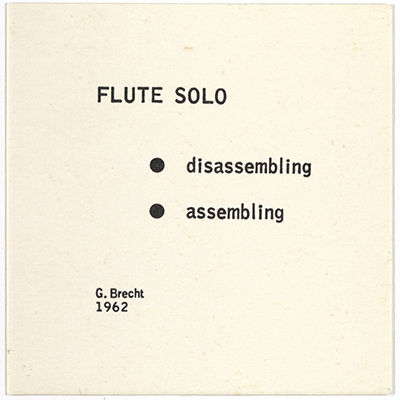 Drip Music
For single or multiple performance. A source of dripping water and an empty vessel are arranged so that the water falls into the vessel.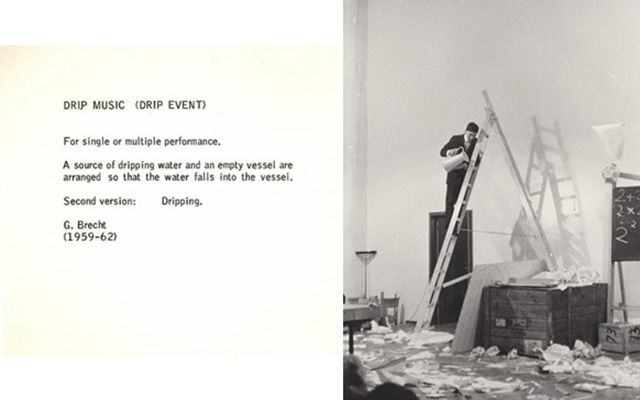 First mail art through Contingent Publications: Assembly instructions to "construct" a concert using motor vehicle sounds.