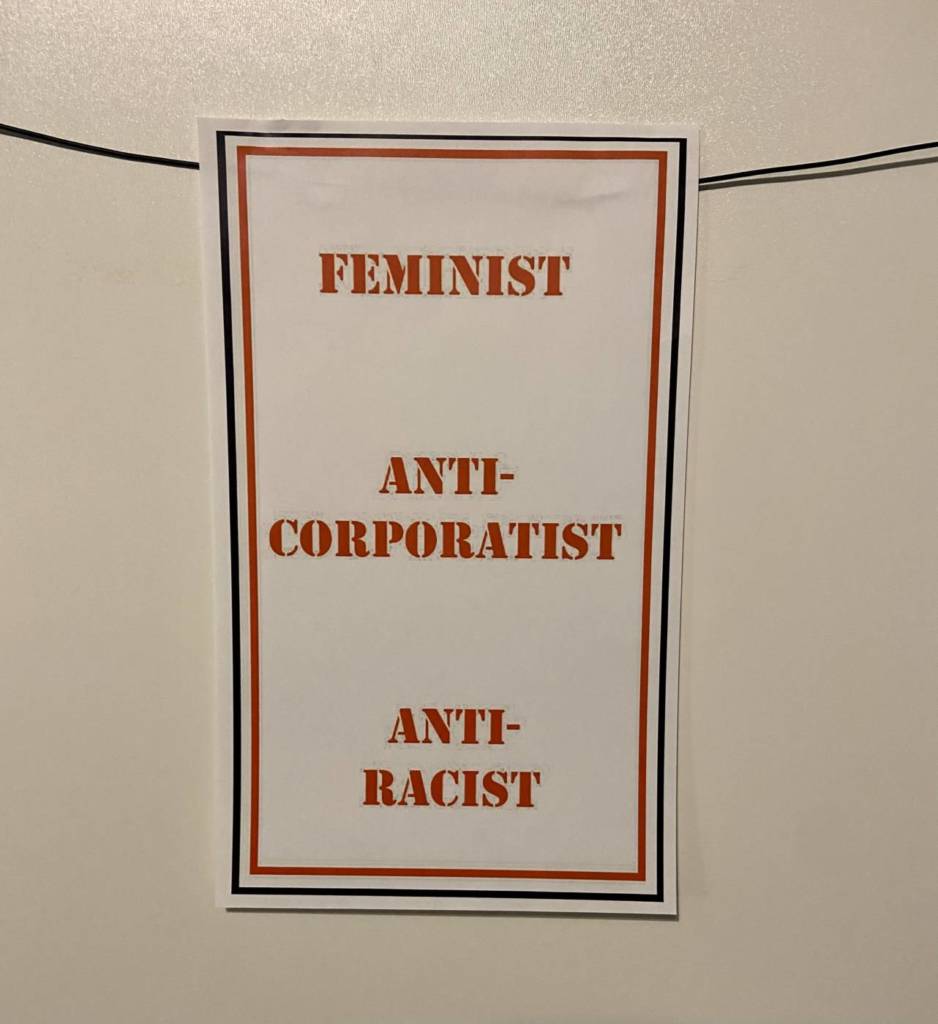 This banner was created to represent three major movements that are still prevalent in the 21st century. The bold stencil font was chosen in order to stand out visually and fight against domination, violence, and oppression.
Media: Adobe Illustrator and Photoshop, printer paper, string with party cup lights, shot on an iPhone 11 camera
The second banner uses the phrase "stylistic features" with fonts using detailed features including serifs and slabs, italics, red and yellow colours, distortion effects, shrinking and increasing sizes, as well as outlines. A string with party cup lights was chosen to create an illumination effect, shining the light on the text.
Media: Adobe Illustrator and Photoshop, printer paper, string, shot on an iPhone 11 camera
PROOF THAT THESE PHRASES CAME FROM DIRTY WORDS INTERESTING:
SELECT ARTISTS FROM BLOG READING:
Micah Lexier:
Ampersand
Two Equal Texts
Notes-to-Self (2007)
Laurel Woodcock:
wish you were here (2003)
on a clear day (2010)
Hiba Abdullah