Read the article attached:
What is the ethical duty of artists?
Environmentalist Bill McKibben asked –
"Where are the books? The poems? The plays? The goddamn operas?" he wrote in an op-ed for Grist. "Compare it to, say, the horror of AIDS … which has produced a staggering outpouring of art that, in turn, has had real political effect." For future generations looking back on the present, "the single most significant item will doubtless be the sudden spiking temperature. But they'll have a hell of a time figuring out what it meant to us."
What can art and artists actually do?
Chicago-based curator and early supporter of environmental art Stephanie Smith cautioned that a glut of superficially righteous exhibitions could give hits of easy virtue to viewers and museums alike –
"If sustainability or climate change become art trends du jour, we risk providing a palliative to ourselves and to our audiences without contributing much to artistic production, nuanced debate or lasting social change"
How are artists representing the environment?
Representing nature as the sublime and untouched – Thomas Cole
Spoiled and poisoned, developed – Ed Burtinsky
https://www.cbc.ca/radio/sunday/solitary-confinement-edward-burtynsky-manjusha-mail-tent-cities-anne-carson-1.3820890/the-beauty-and-the-horror-in-edward-burtynsky-s-photographs-1.3822594
How are contemporary artists re-imagining our place in the natural world, and proposing alternative relationships with our environment?
Imagining alternative relationships – Mary Mattingly, Future Farmers
https://www.artnews.com/gallery/art-in-america/aia-photos/swale/2-12165/
Educating/making the scope of the catastrophe felt – and ACTUAL remediation: Alana Bartol
https://alanabartol.com/home.html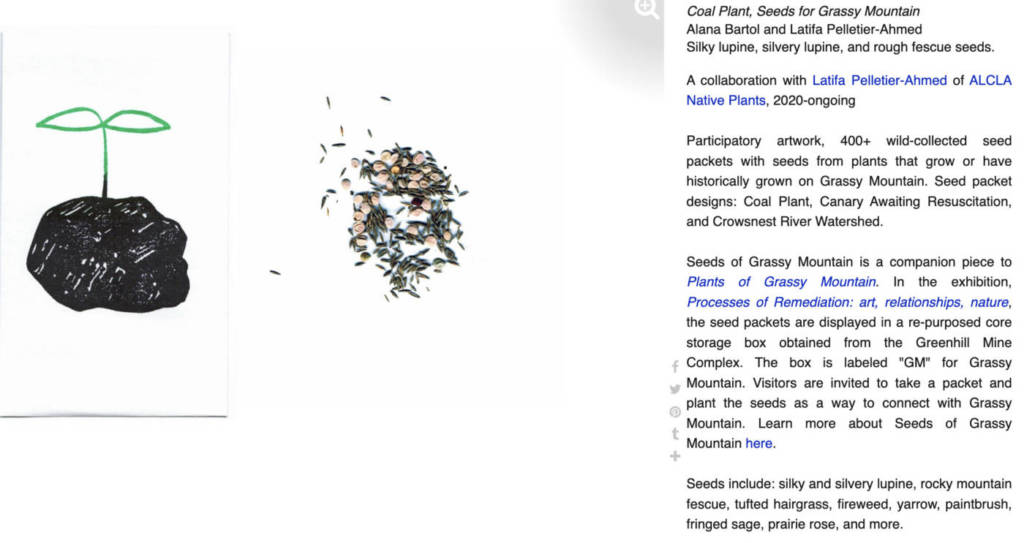 Bartol is interested in reciprocal relationships to land, and asks – "How do (I and other settlers) actually relate to land, and to what it's already communicating?
She is exploring "extractive capitalism" while simultaneously "entangled with and benefitting from it."
Artists transforming our experience of time/scale of our lives relative to the world – John Cage, Katie Patterson
https://www.nytimes.com/svc/oembed/html/?url=https%3A%2F%2Fwww.nytimes.com%2F2020%2F09%2F07%2Farts%2Fmusic%2Fjohn-cage-as-slow-as-possible-germany.html#?secret=AdVKnomLifhttps://www.nytimes.com/2020/09/07/arts/music/john-c.https://www.nytimes.com/2020/09/07/arts/music/john-cage-as-slow-as-possible-germany.html#:~:text=The%20long%2C%20slow%20performance%20of,change%20%E2%80%94%20the%20first%20since%202013.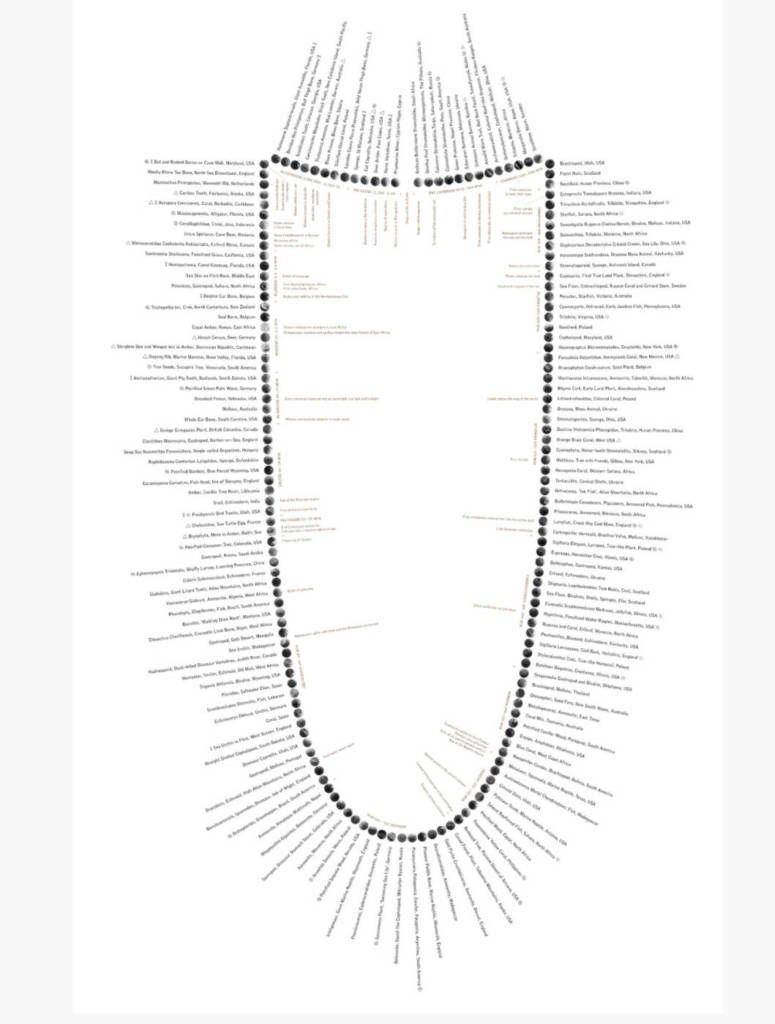 KP: Fossil Necklace
https://www.mindfood.com/article/smart-thinker-katie-patersons-future-library/
Artists modelling/embodying alternative cultures and worldviews –Tania Willard, Bush Gallery
BUSH MANIFESTO:
READ THE MANIFESTO:
https://cmagazine.com/issues/136/bush-manifesto
–
Protest, as a public performance – Public Studio