Week One Notes
While creating my own book stacks, I followed Katchadourians process. I am currently living at home so I have access to quite a few books. I started by going through my parents bookshelf and removing every title that seemed even a little bit interesting. I then compiled all those titles in a long list.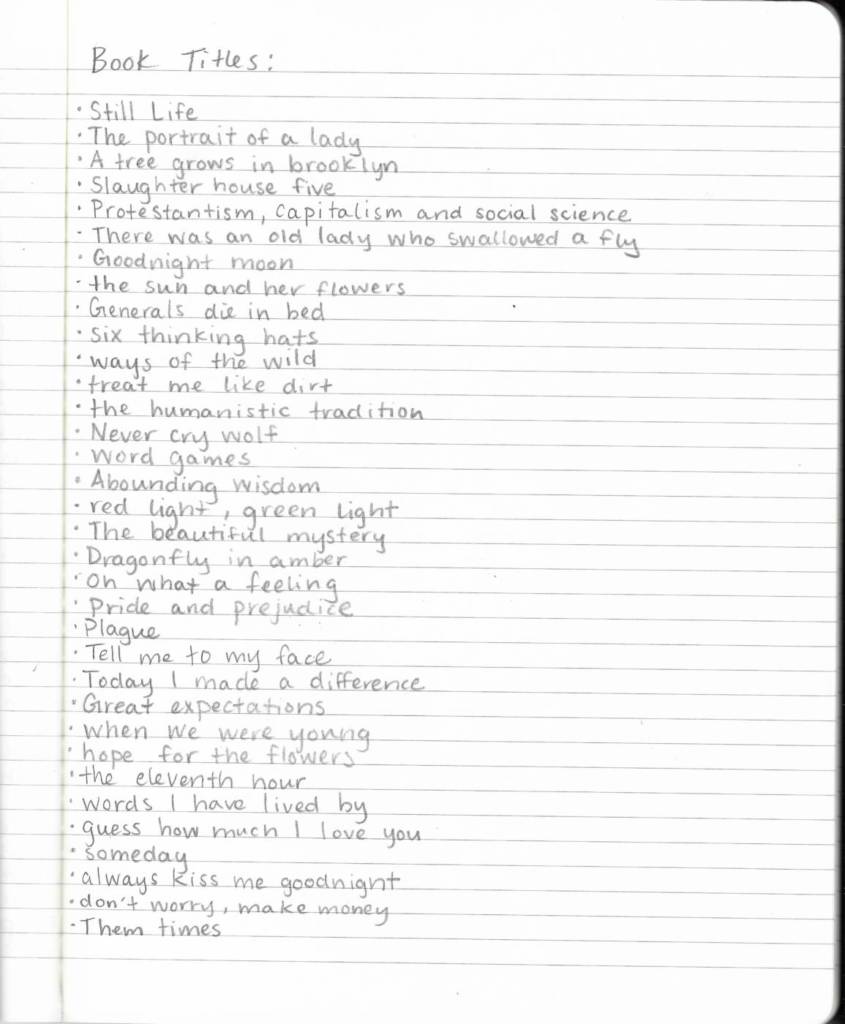 After making the list, I placed each book title on a post it note to be able to easily play around with the names and see what worked best.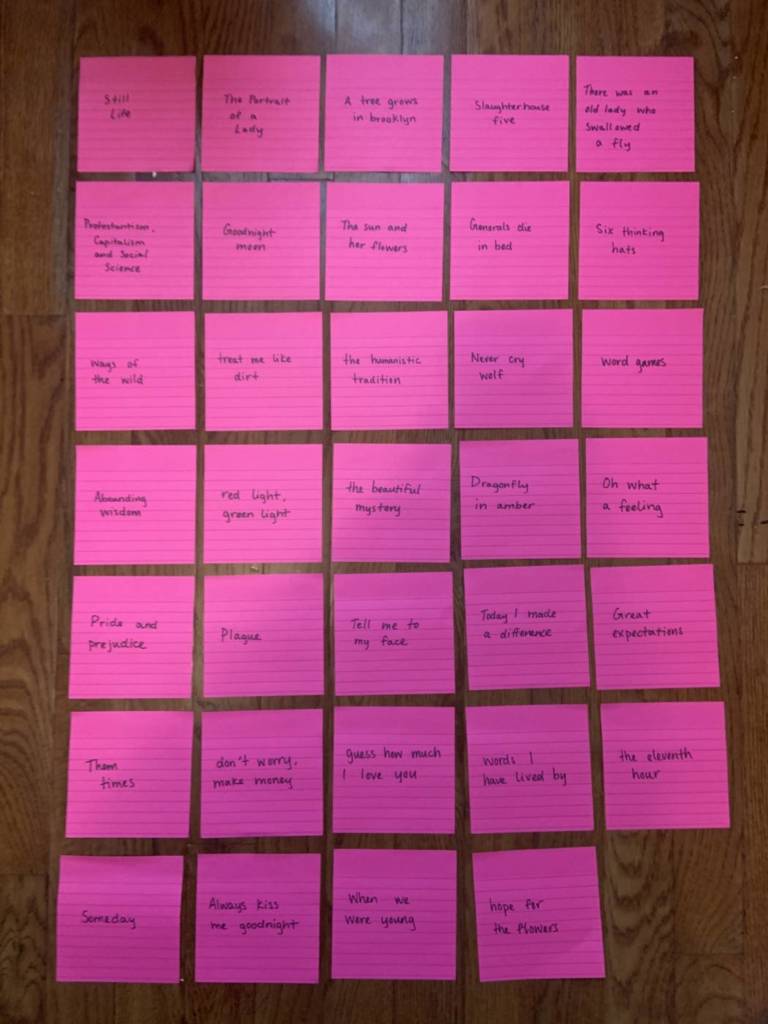 My final step, just as Katchadourian's was to finally place the books together. I first tried to place the books in bankers box's. I filled the remaining area by upside down books. I found this to be an interesting way to display the books but U had a bit of trouble reading them. I remembered Katchadourian speaking about the importance of the physical qualities of the book and their readability. I decided to go a different route, similar to Katchadourian by stacking the books, and having a completely black background so the books have complete attention.
I really enjoyed this method of poetry of a sort, I am a big fan of making collages and creating these book stacks was like enacting a different way to collage. I am finding it tough to title these works since I naturally want to use one of the book titles, but I also want to allow the books to connect with the others and inform each other rather than focus on an individual book title.